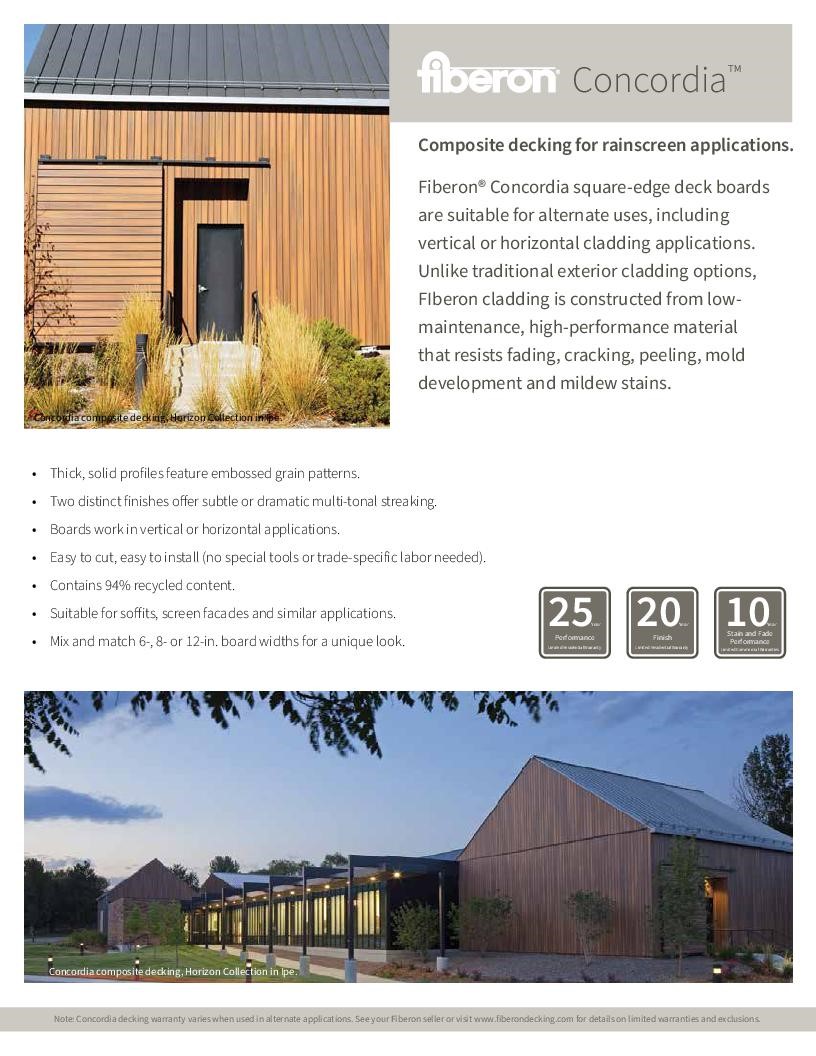 Fiberon Cladding
Products PDF
Warranty PDF
Fiberon composite cladding is the ideal choice for rain screen applications. Combining the authentic look of wood with durable composite material, Fiberon Concordia™ boards are suitable for soffits, screen facades, and more. Unlike wood, Fiberon cladding features a patented PermaTech® cap layer that provides low-maintenance protection against fading, staining, and degradation.
Learn how to install Fiberon Cladding in your next project.
Collections Available:
Concordia Symmetry®
Concordia Horizon®
Composite, Miscellaneous Commercial
View More Fiberon®
Capped composite cladding for rain screen applications
Offered in a range of wood tones with embossed grain patterns
Use for both vertical and horizontal applications
Available in open- and closed-joint profiles
Quick and easy installation
No sanding, painting, staining or sealing required
Less susceptible to insects, mold, mildew, moisture, cracking, and rotting
Eco-friendly and toxin free
Made in the USA
Warranties Include: 25-Year Limited Residential Performance Warranty, 20-Year Limited Residential Finish Warranty, 10-Year Limited Commercial Performance & Finish Warranty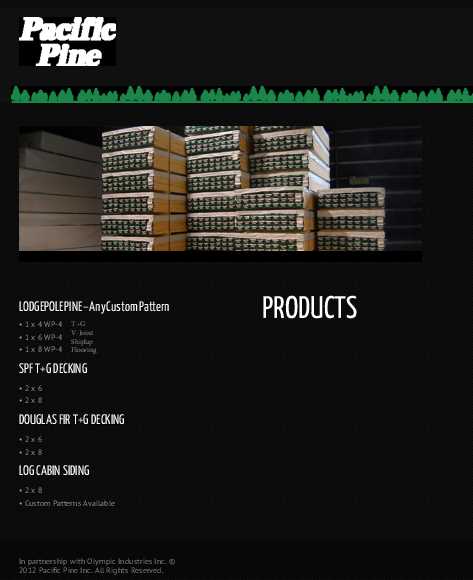 Olympic Industries Pacific Pine
Products PDF
The Pacific Pine collection from Olympic Industries is available in siding (pattern stock: shiplap, log cabin, and v-groove paneling) and decking (tongue-and-groove and v-joint).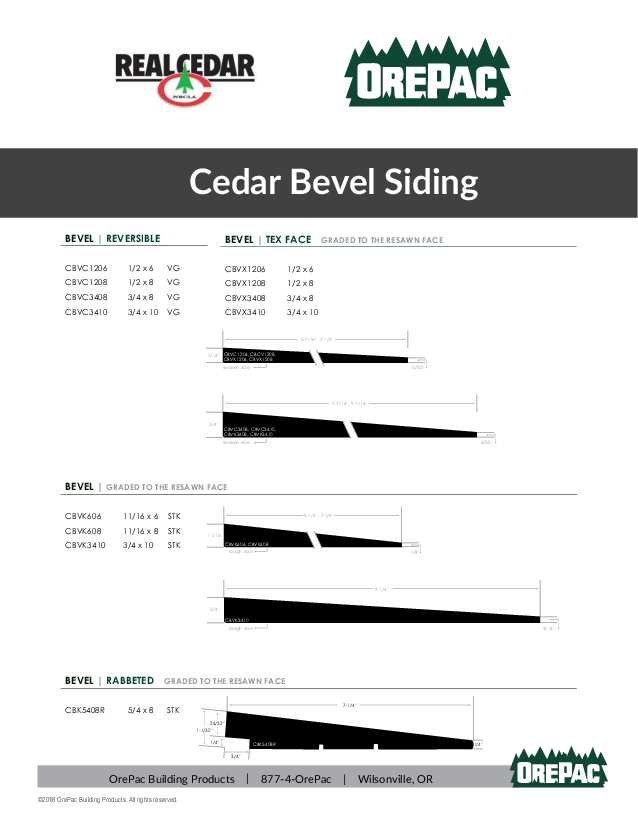 Cedar Bevel Siding
Products PDF
OrePac offers cedar siding in natural and fingerjoint primed bevel. Products are available in various grades and sizes.
Cedar, Siding
Natural and fingerjoint primed options available
Primed trim, pattern siding, and other miscellaneous options also available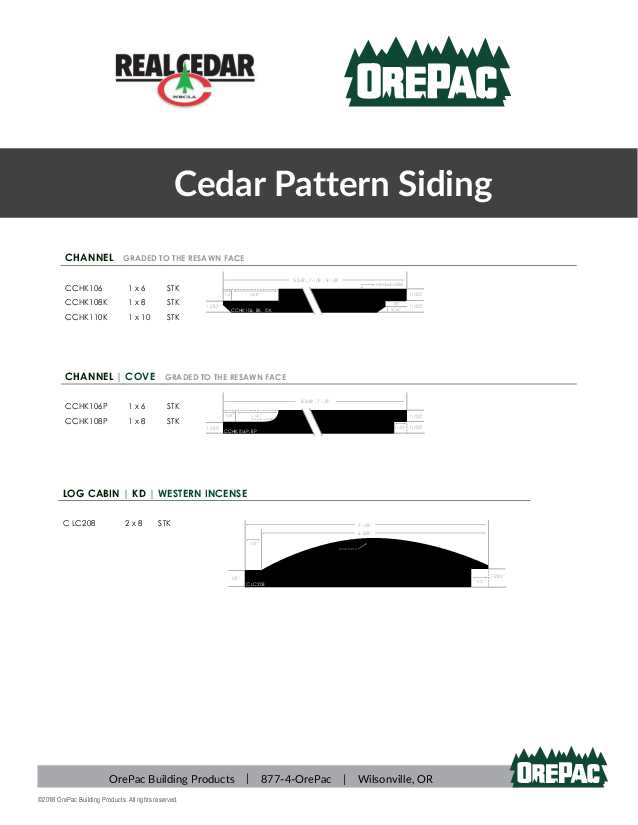 Cedar Pattern Siding
Products PDF
OrePac offers cedar siding in natural and fingerjoint primed pattern stock. Products are available in channel, log cabin, shiplap, and tongue-and-groove with edge-v and cove options.
Cedar, Siding
Natural and fingerjoint primed options available
Primed trim, bevel siding, and other miscellaneous options also available